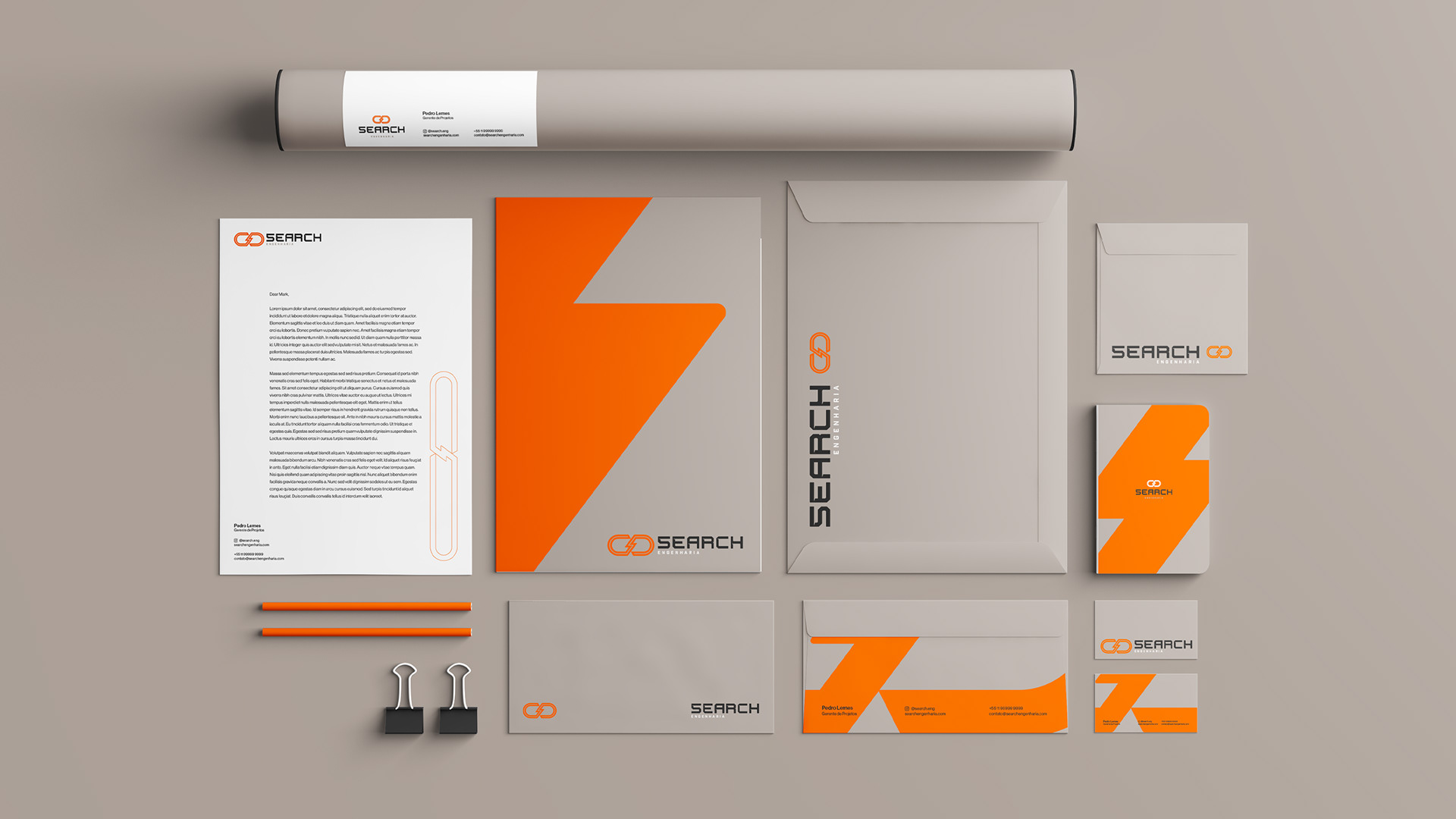 Search is a project management and project development company serving São Paulo and Divinópolis, cities where each partner of the company lives. The company has this name because engineering is always a search for the best solutions, a search that never ends. It is always trying to execute something, or an activity, in the best and most innovative way possible. It develops project management and engineering activities for power transmission companies, mainly in São Paulo. In Divinópolis, the goal is to provide project development services for construction companies.


My challenge was to create a visual identity that fit perfectly with Search Engenharia's proposal, to show that it is a company that is always looking to evolve, to be better every day. In addition to seeking to develop a brand that fit the attributes passed by the client on the premise of the six most prominent: Modern, Organic, Vibrant, Bold, Human and Innovative.

A Search é uma empresa de gerenciamento e elaboração de projetos atendendo São Paulo e Divinópolis, cidades em que cada sócio da empresa vive. A empresa tem esse nome, por que a engenharia é sempre uma busca, pelas melhores soluções, uma busca que nunca termina. Que sempre está tentando executar algo, ou uma atividade da melhor e mais inovadora maneira possível. Ela desenvolve atividades de gerenciamento de projetos e de engenharia para transmissoras de energia principalmente em São Paulo. Em Divinópolis, o objetivo é prestar serviços de elaboração de projetos para construtoras (prediais).

Meu desafio foi criar uma identidade visual que encaixasse perfeitamente com a proposta da Search Engenharia, de transparecer ser uma empresa que está sempre em busca de evoluir, de ser melhor a cada dia. Além de buscar desenvolver uma marca em que se encaixasse nos atributos passados pelo cliente tendo como premissa os seis mais destacados: Moderna, Orgânica, Vibrante, Ousada, Humana e Inovadora.