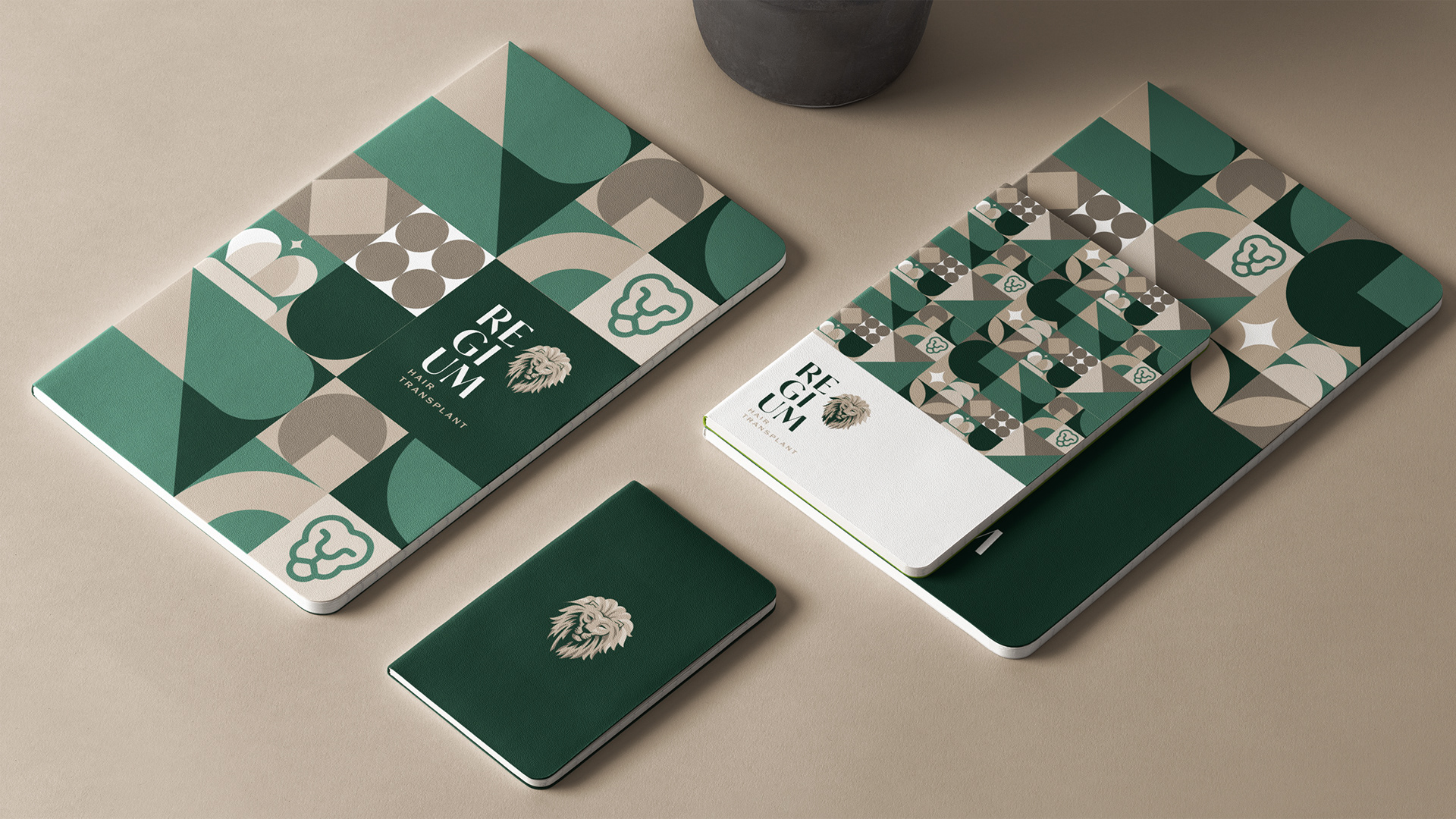 Regium is a company serves hair transplant treatments with the newest technologies for fair prices in Turkey. Their operating locations are İstanbul and Edirne. The company exists more then 2 years but their team has experience for more then 7 years.
Regium is latin word which means royalty in English. We want to give a noble, royal image to our clients. We want to impress them while managing the stage before, during and after the treatment. They want to expand their business first to europe and all over the world. They want to increase their partners abroad with new franchise systems.
The choice of the lion as symbol was precisely because of the great mane representing a man with big and imposing hair. Besides the fact that the Lion is known by all as king, it soon remits the royalty.
A Regium é uma empresa que atende tratamentos de transplante capilar com as mais novas tecnologias por preços justos na Turquia. Seus locais de operação são İstanbul e Edirne. A empresa existe há mais de 2 anos, mas sua equipe tem experiência de mais de 7 anos.
Regium é a palavra latina que significa "royalty" (realeza) em inglês Queremos dar uma imagem nobre e real a nossos clientes. Queremos impressioná-los enquanto administramos a etapa antes, durante e depois do tratamento. Eles querem expandir seu negócio primeiro para a Europa e para o mundo inteiro. Eles querem aumentar seus parceiros no exterior com novos sistemas de franquia.
A escolha do leão como símbolo foi justamente por causa da grande juba representar um homem com um cabelo grande e imponente. Além do fato do Leão ser conhecido por todos como rei, logo remete a realeza.